Soooo it has been a while eh?
I know I know, I really should start posting again. It's not that I'm not doing but I'm terribly busy and doing some oh-not-so-cool stuff these days. ie. master course homeworks -_-
Yeah, boring days, development wise.
Anyway, I had little free time yesterday and decided to check out Unity3D. I actually was looking for a chance to check it out for… a few years now? Finally yesterday was the day!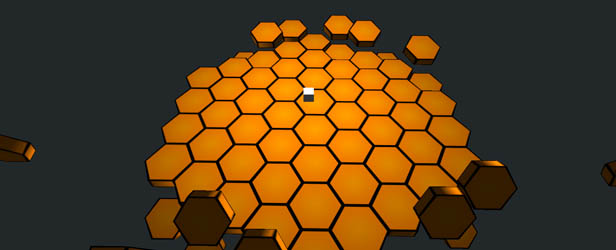 My first experimental work was on hexagons as usual. I just love hexagons.
I learned a decent amount of stuff about code management and structure of unity. It's quite fun really, even felt a little bit toooo easy haha.
Even after switching from XNA to Unity, I'm still creating every object vertex by vertex by the way, not sure if it's a good habit or not but sure feels weird.
Anyway you can check it out here; ( WASD for movement and mouse for camera )
http://www.barankahyaoglu.com/unity/smallshooter.html
Oh yea I'm also LOVING this web player thing. A few seconds of gameplay is sooo much better than thousands of screenshots afterall.
I'll try to post more and especially about Unity in the future.
Cyaaa!